Do we as Caribbean countries need an ICT driven vision for the coming years? How do we determine what should be the core values and strategic goals for such an endeavour?
The ICT-vision 2030 has already been compiled and formalized for Suriname. During the next staging of CANTO Conversations, Dr. Anvit Ramlakhan, CEO, Datasur will provide further insights about this ICT-Vision 2030. He will also provide insight into the inclusive and sustainable (digital) development of the ICT-Sector in the Caribbean.
To attend this insightful session on Tuesday, May 31st at 10AM AST, click the link to register: https://bit.ly/3LbFZBc
Remember, when you attend a CANTO Conversations webinar, you'll have the chance to win a US$100 Amazon.com gift!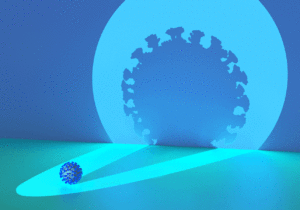 COVID-19 ALERT
COVID-19 ALERT
COVID-19 ALERT
Het ministerie van Volksgezondheid heeft bekend gemaakt dat er wederom een lichte toename is geconstateerd in het aantal Covid-19 besmettingen in Suriname. De VSB is ervan overtuigd dat vaccinatie nog steeds de beste bescherming biedt tegen ernstige ziekte, en het voorkomen van ziekenhuisopnames en/of overlijden. De VSB roept haar leden op om alert te blijven. Ook bemoedigen wij onze leden om de veiligheid op de werkplek te blijven garanderen en werknemers te stimuleren richting vaccinatie.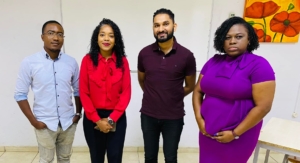 ALV VSB Young Management
COST & FINANCIAL MANAGEMENT TRAINING
EXPORT MARKETING TRAINING